Xi and Lula: A Bromance that Has the West Worried
Xi and Lula: A Bromance that Has the West Worried
Subscribe
Friends, we hope you are well. Philippe Mottaz is away.
Today in The Geneva Observer, a report on Lula's recent trip to China: an opportunity to see from the ground how Beijing is concretely reshaping global politics by leveraging its economic might and capitalizing on what it perceives to be an eroded American influence. Gone is the 'wolf warrior diplomacy,' which consisted of verbally assaulting the West, replaced by a new sense of confidence that China's moment has arrived.
That the world order is being transformed at warp speed before our very eyes is obvious, but it is unclear at this stage what will emerge from this realignment of the global centers of power. One thing, however, is for sure: Geneva will be profoundly impacted by this epochal change.
---
When Presidents Xi Jinping and Luiz Ignacio Lula da Silva strolled side-by-side in Beijing last week, the Chinese military band played a tune that took many of the assembled dignitaries by surprise: the song, 'New Time,' was composed in 1980, when Brazil's military junta was opening up to a return to civilian rule and democracy in the country.
The choice was no accident. The song's lyrics tell the story of two friends who embark on a new partnership for a new era, "despite the dangers" and amongst "grownups", with no sense of revenge or fear.  
For Xi Jinping, Lula's visit was one more opportunity to advance his new global agenda promoting China as a major player on the international scene, bent on reframing the world order. A month before receiving the Brazilian president, Xi was in Moscow. Bidding farewell to Vladimir Putin, he told the Russian president: "Right now, there are changes like we have never seen in a hundred years. And we are driving these changes together." Five days earlier, Putin had just been indicted by the International Criminal Court for alleged war crimes.
The remark caused immediate unease in Western capitals. It has since become the new mantra of Xi Jinping and the Chinese Communist Party, repeated by every party official I met while touring part of the country in anticipation of Lula's visit. It is a roadmap aimed at navigating the new state of the world, Beijing's way of expressing its absolute conviction that America's hegemony is fast coming to an end. And the Chinese are losing no time in building this new constellation, moving on every front with new assurance and purpose.
Xi sees Lula's Brazil as a key player in his grand strategy. China is Brazil's largest trading partner, and with Lula's political sensitivities, it has, once again, also become a (geo) political one.
Lula received not just a welcome, but an embrace from China. The two countries signed a total of 15 agreements, covering technology, satellites, semiconductors, 6G, artificial intelligence, internet expansion, climate, tourism, investments in clean energy, and other strategic sectors. Meanwhile, no less than twelve large private Brazilian companies left China with signed contracts.
The deals, the Brazilian government announced, were worth 50 billion dollars. But, beyond the economic bonanza, the true value for Beijing is of a different order: China is now in a position to challenge the influence of the US in its own backyard.
A coalition of friends?
Brazilian diplomats have made no secret that, after a chilling of the relationship between the two countries under Jair Bolsonaro, Brazil was keen on restarting strong bilateral economic relations of strategic importance for the country; but they also admit that it is part of China's grand project to upend the balance of the global power centers we have known for the last 75 years. Beijing is not building its growing sphere of influence by creating alliances; it does it by putting together coalitions of "friends," between countries that may or not share common values but which possess a common goal: to see an end to Western dominance.
Nowhere is this more evident than in China's decision to push for the enlargement of the BRICS, a group of countries that besides China and Brazil includes India, South Africa and Russia. Xi now wants the club to expand and admit Saudi Arabia, Iran, Indonesia and Argentina. Diplomatic sources told me that representatives of these countries are already hard at work drafting a document outlining how an extended BRICS group would operate and coordinate its positions. Unlike a formal alliance, which China distrusts, it would be more loosely governed and operate on a consensus basis.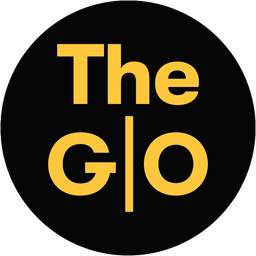 Major battlegrounds: Multilateralism, health and technology
At the Communist Party Memorial in Shanghai, visitors are greeted by large photo of Xi Jinping standing between a Chinese flag and the UN emblem. The image was taken when Xi visited the UN in Geneva in 2017, and it is telling. In its efforts to reshape global politics, China continues to increase its influence at the UN and assume a more prominent role within international organizations. This dovetails with Brazil's reengagement with the multilateral system, which the Lula administration hopes to make more inclusive through significant reforms, aimed at giving more clout to major developing powers. It is a push that will continue to be felt in Geneva, multilateralism's engine room.
On the issue of global health, the BRICS are looking to progressively develop and encourage the production of medicines and vaccines, with the aim of eventually breaking away from their dependance on Western pharmaceutical companies. After years of friction and disagreement on the issue, China and Brazil have announced the creation of a joint center for the development of vaccines and medical products, which will also boost research in dealing with outbreaks and pandemics. Although fraught with difficulties, the move could shift the balance of power at the World Health Organization.
Central to the reshaping of the multilateral system and its organizations is China's massive push to impose its technological standards and its state-centered model of the internet—a battle fought bitterly at the International Telecommunication Union (ITU). Seemingly unconcerned, Brazil has signed an agreement whereby China will develop the internet in Brazil using Chinese technology.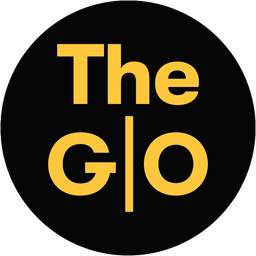 Lula made a point of visiting Huawei while in Shanghai, a move perceived by many Western countries including the US—which has sanctioned the company citing national security reasons—as a provocation. The visit happened despite US efforts to slow China's IT advance in the region, claiming espionage concerns.
Close cooperation will also be fostered in the fields of artificial intelligence, semiconductors and satellites, sensitive strategic sectors at the heart of the US-China tech rivalry. This is leading many to wonder if, in his commitment to address the challenges faced by his country, Lula is not going too far and too fast, at the risk of losing his credibility as a leader truly committed to democracy—the very platform he ran on and that got him elected.
Human rights redefined?
Nowhere is this question posed in more stark terms than on the question of human rights. Urged by human rights defenders, before his visit, to raise the issue, Lula chose instead to keep silent, alarming some of his own diplomats.
Historical similarities between two countries that share the challenge of raising their populations out of poverty and combating hunger certainly account for an emphasis on economic and social rights. Beijing and Brasilia signed an agreement to encourage the creation of an international alliance to fight these challenges. But many in the human rights community are now concerned that this will come at the expense of the defense and promotion of political and civil rights. Beijing adamantly opposes what it sees as "selectivity" by the UN human rights system, and considers any criticism as an undue and illegitimate interference in its internal affairs.
To a significant extent, not unlike Beijing's new assertiveness on the world stage, it is the cumulative effect of Lula's hyperactive engagement which helps to explain the growing unease in the US and in Western countries, against the backdrop of the war in Ukraine. Lula, who has always prided himself as a consensus builder, seems to be testing the ability of the international community to accept a change in the world's global governance and agree to emerging countries being offered a seat at the table. One of the questions the Brazilian president is now confronted with is how far to go, and how, without compromising the central tenet of his foreign policy's foundational principle of non-alignment. Lula's trip to Beijing and Sergei Lavrov's recent visit to Brazil serve as a case in point.
The chief Russian diplomat jumped on the opportunity to affirm that Lula and Putin shared the "same vision" of war, while the Brazilian said that it was the Americans and Europeans who were prolonging the crisis.
Ukraine and the West offered a stark rebuke to his statement, accusing the Brazilian of espousing Russia's narrative and legitimizing Russia's aggression in Ukraine. Brasilia claimed that it supports international law but wishes to keep all communication channels open in its conviction that a path to peace must be actively pursued.
Lula's trip, China's new role on the international scene, and the expansion of the BRICS are clearly causing deep concerns in Washington.  So is Lula's push to abandon the dollar as the global trade currency. He is the most vocal proponent of the change calling on the BRICS to develop an alternative to replace the greenback in foreign trade, lending support to Beijing's efforts to put an end to the dollar's dominance in global commerce.
A first step towards that goal was taken during his visit to Beijing, when it was announced that BOCOM BBM, a large Brazilian Bank, was joining the Cross-Border Interbank Payment System (CIPS) platform, the Chinese alternative to SWIFT, becoming the first South American banking institution to do so. Trade between the two countries reached a record $150.4 billion last year, with China buying Brazil's agricultural commodities and minerals and investing in the Latin American country's large consumer market and infrastructure sector.
This week, Florida Senator Marco Rubio—a China hawk—warned that the rapprochement between Brazil and China was another sign of the "de-dollarization" of the world. The fear of the Americans is not solely financial: A move away from the dollar would weaken the international sanctions system the West is counting on to put pressure on Vladimir Putin.
A new UN?
Some high-ranking Brazilian officials admit that the new relationship between Brasilia and Beijing amounts to what could be the prefiguration of a new international multi-polar order, ushered in by a pandemic that revealed profound fault lines between the Global North and the Global South, and by a war with global repercussions.
In their closing statements, Xi and Lula promised to support international law, recognizing the UN Charter as an "indispensable cornerstone" and acknowledging "the central role of the United Nations in the international system." But they also reaffirmed their commitment to promote the "democratization of international relations and multilateralism." In other words: a complete refoundation of the system, and one that International Geneva will be observing from the front row.
-JC
---
On the same topic, here is an interesting thread:
---
Today's Briefing: Jamil Chade
Edited by: Dan Wheeler

---