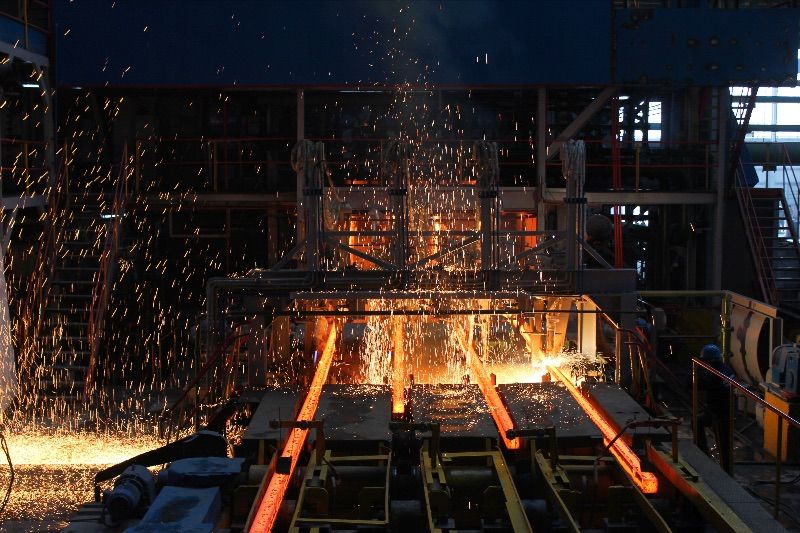 Washington and Brussels to put on hold their commercial disagreement on steel and aluminum
Subscribe
This is an onsite edited excerpt of the G|O Briefing newsletter
---
All roads lead to Rome—and often too, to Geneva.
The coordinated and sustained effort by the US, the EU, Japan and a few "like-minded countries" to find a common answer to China (which we reported on in our last briefing) has gained some serious momentum in Rome on the sidelines of last weekend's G20 meeting, with the announcement by Washington and Brussels to put on hold the Trump-imposed steel and aluminum tariffs and retaliatory measures. "This marks a new milestone in the transatlantic relationship," reads Brussels' communiqué announcing the decision, sealed last Saturday, (October 30).

"This is another significant step in the wider reset of transatlantic relations. The US decision to restore past trading volumes of EU steel and aluminum exports means we can move on from a major irritant with the US," stated the EU's Commissioner for Trade, Valdis Dombrovskis. The Trump administration started the war in 2018 by slapping tariffs on €6.4 billion of European steel and aluminum exports, invoking "national security" reasons.
The dispute over metals has been one of the major sources of tension between Washington and Brussels over the last few years. What eventually convinced the Europeans to agree to the ceasefire, despite the fact that they have always maintained the "national security" argument was illegal, was a desire to fight back against China's massive, subsidy-financed overproduction of steel. But the pragmatic rapprochement between the US and the EU also indicates a shared willingness to redefine the rules of the trading game. EU Trade Commissioner Dombrovskis' statement that the objective is "to restrict market access for participants that do not meet ... the conditions for market orientation, or that do not meet standards for low carbon intensity," is widely perceived as a clear sign that new trading criteria will be set by Washington and Brussels: linking market access to goods produced in accordance with financial, environmental and labor standards.
The prevailing idea that trade should be immune from politics, a philosophy that presided over the creation of the WTO, seems to be coming to an end. The potential consequences of such a shift in doctrine, while difficult to assess at this point, will arguably be momentous.
-PHM
---