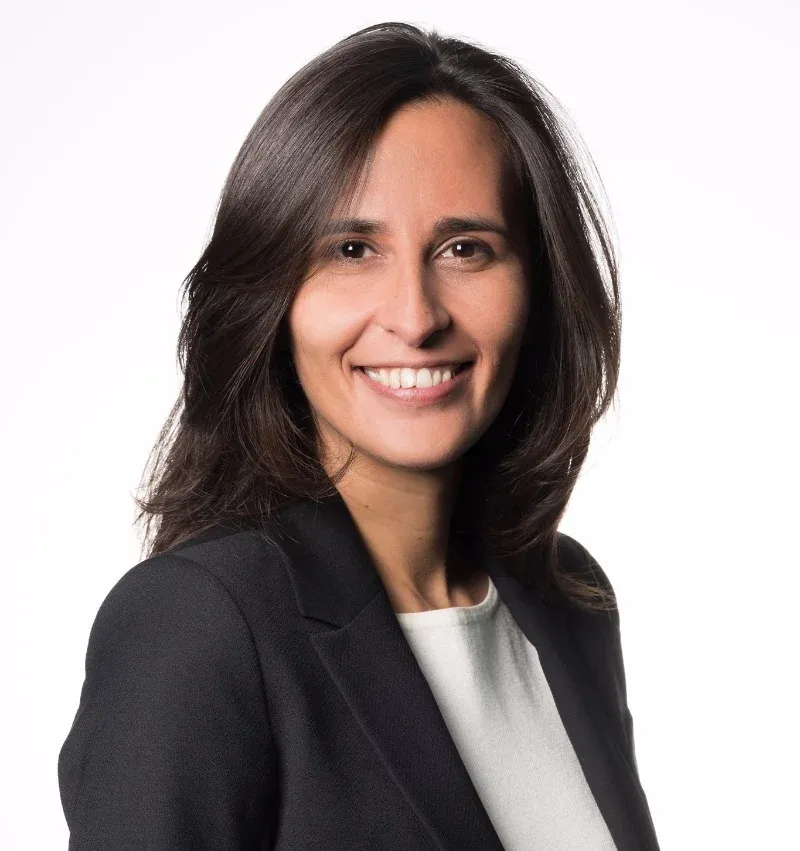 Kithrona Cerri
The TASC platform: "Joined-up Thinking and Action on The Future of Work."
Subscribe
Our common wisdom believes there to be a B.C and an A.C: a world before COVID-19 and, profoundly changed, a world after COVID-19. But the perception that the coronavirus pandemic has upended everything, while in many ways true, might also be unsuited to fully represent the magnitude and pace of the changes the world was already experiencing.

Recently unveiled by Swiss President Simonetta Somarruga, "Thinking Ahead on Societal Changes" (TASC), a new platform hosted at the Graduate Institute's Centre for Trade and Economic Integration, aims precisely to put all this in perspective, "bringing together diverse stakeholders who work on issues connected with societal transformation in order to enhance solutions and amplify their voice beyond Geneva."

COVID-19 has indeed added itself to an already long list of far-ranging, lasting transformative disruptions that the world has been dealing with over the last decade, mainly driven by technology, the so-called "4th Industrial Revolution." Not unlike climate change—the ultimate threat—one of the effects of COVID-19's sudden onset has been to rob us of the luxury of planning, forcing us into simultaneous action on many fronts. Aside from health, one of these fronts—work—is at the very center of TASC's immediate preoccupation.

I talked to Kitrhona Cerri, Executive Director of the TASC Platform and former director of Social Impact at the World Business Council for Sustainable Development. I caught up with her as, a few weeks into her new position, she spends her busy days reaching out to TASC's various stakeholders before getting ready to put her own imprint on the platform's first public event, planned for later this year.
---
How would you summarize the TASC Platform's mission?
The TASC Platform aims to build multi-stakeholder collaboration for joined-up thinking and action on the Future of Work. This mission rests on three pillars: connect, inform and innovate.
We aim to provide a neutral, open space for building relationships, dialogue, and exchange among the stakeholders within International Geneva's ecosystem and beyond, bringing together the public and private sectors, academia, and civil society. We want to share information but also amplify the stakeholders' voices and help connect the dots in this very complex and often fragmented landscape. We will be looking at some creative channels for sharing information, making sure that powerful insight finds its right home, whether with policymakers, practitioners, researchers, or businesses. And thirdly, we are an incubator for innovation. Our stakeholders and partners are asking us to support exploration and experimentation, to find the spark that ignites new initiatives and new ideas, and to support their incubation and development.
How was the TASC project started? I assume it began before the COVID-19 crisis?
Yes, it started about a year ago as a discussion about stakeholders' engagement within International Geneva, an effort led by the Swiss Mission here. The question was how to deal with multiple challenges at the global scale, all of them inter-connected and each having a universal effect on society.
Many organizations are working to try to solve and tackle these rapidly changing societal challenges, yet it was felt that we were lacking a platform where all these actors can work more closely together to understand and collectively shape the transition to a new reality. Each one of these organizations is an important influencer and convener in its own right, but the question was, "how do we connect all those dots?" Can our collective efforts be more than the sum of their parts?  
Why put the emphasis on the Future of Work? And how much has the pandemic changed your approach?
The TASC Platform's mandate is clearly an evolving one. The future of work came to the fore quite early on as a shared topic of interest among many institutions. The pandemic has "turbocharged" this whole space and the speed at which change has been happening. We will now look at the issues we identified through the lens of COVID-19. Pretty much everything has been accelerated by the pandemic, from issues related to remote working and platform work to the need to place people at the center of transformation or the need for adaptive education and social security models. It has also brought an increase in the speed of research on the impact of these changes — injecting a wealth of new insight into the space.
What are your first priorities?
Right now, I am sitting down with our stakeholders to figure out exactly how to work together. We are mapping the ongoing initiatives that are happening around the future of work. Of course, leading perspectives are provided by the ILO and the OECD, but there are many more organizations that are playing a role in this space, taking slightly different angles and working on different subjects, and we are looking at how to bring that picture together, cut through the noise and finally identify one or two substantive topics to dive into. There has been a huge amount of rapid research coming out of data made available by Covid-19. One idea is to get some solid data behind a specific issue and bring practitioners with different perspectives together to have a critical dialogue. But this is all still a work in progress — we are in the very early days of the TASC Platform.  
What is the biggest challenge in bringing different actors to collaborate on a single platform? I think the key to collaboration between different actors, whether that's government, private sector, NGOs, or academia, is really in highlighting the complementarities between their actions and ambitions. The key players are operating in diverse contexts, systems, and cultures. Our first challenge is to translate and amplify the value of ongoing work in this busy space to the diverse group of actors involved. If we do this right, we will enable people and organizations across sectors to benefit from the insights of their peers, build upon high-potential ideas and initiatives, and find common ground for impact-oriented dialogue and collaboration.
-PHM
This interview was slightly condensed for clarity and space.
---