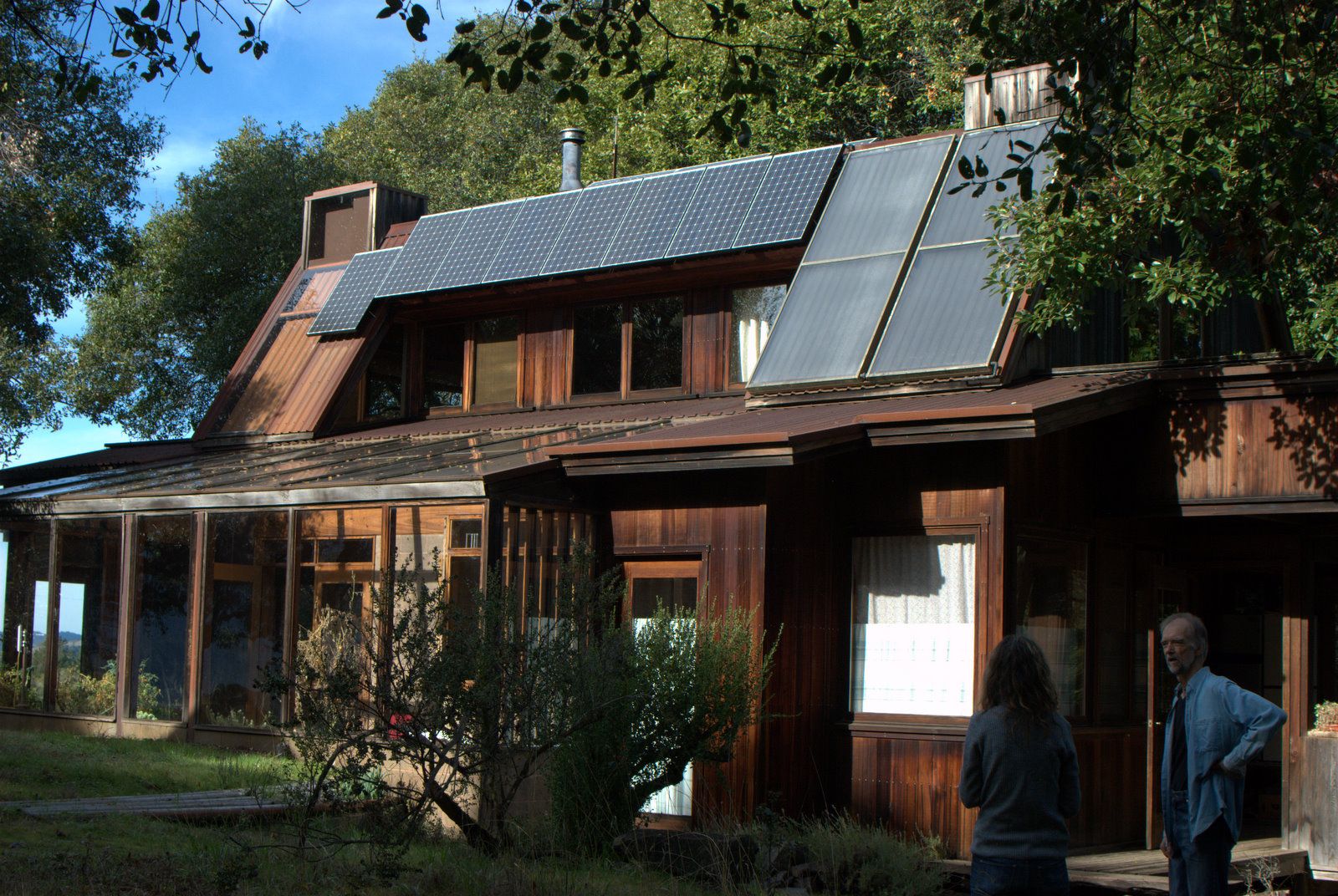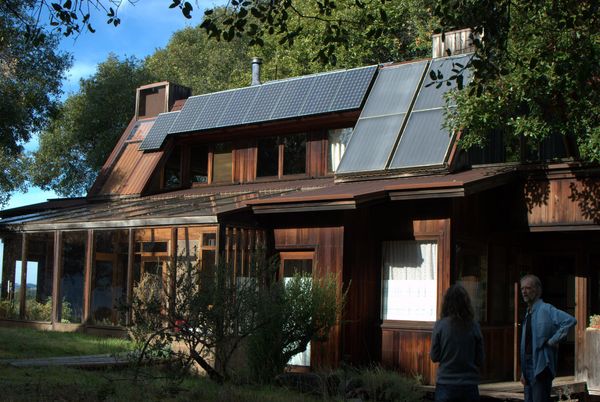 #6 SUSTAINED By The G|O - Thursday, June 24th 2021
Subscribe
---
This is an onsite, slightly edited republication of the complete SUSTAINED - THE SDGS DECODED newsletter of June 24th, 2021
---
How Switzerland's environmental lobbies are rallying their troops to fight for the environment, despite the recent CO2 bill fiasco. And calling out the Confederation, which just issued what environmental lobbies are calling "a self-congratulatory press release" on its  Exemplary Energy and Climate Initiative.
Also, a quick peek at a recent study on renewable energy attractiveness, conducted by a team of researchers at the University of Geneva. The group found that while most homeowners are favorable to a transition, lack of awareness generates resistance to change.
Plus, we have a few carefully selected SDG-related news items—namely an apocalyptic IPCC draft report—and another beautiful short film from Interdependence, an award-winning film anthology produced in Geneva.
---
Climate Activists Absorb the CO2 Law Fiasco with Initiative
The three environmental bills were rejected earlier this month in Switzerland; the lobbies are still going strong. Environmentalists react vehemently to the Confederation's June 22nd press release, stating that government agencies have exceeded carbon emissions targets. Questioned about this, the authorities failed to respond within SUSTAINED's deadline.
The people of Switzerland have spoken: 51.6% voted against the June 13th CO2 law proposal, designed to pressure financial institutions into responsible investing.
The nation's climate lobbyists might have lost the battle, but they haven't lost the war. SUSTAINED talked to three major actors in the fight towards a sustainable energy system: The Swiss Climate Alliance, Greenpeace and Swiss Youth for Climate. Game changers who take the opportunity to call out the Confederation on its hypocrisy, following a self-congratulatory June 22nd press release stating that government agencies have exceeded their carbon emissions goals by more than 6%.
Lack of transparency
"We continue to put pressure on the parliament. We are currently investigating the possibility of pushing for another popular vote," says Christian Lüthi, director of The Swiss Climate Alliance. "We believe that the law was rejected because it was too complicated. There were too many factors involved and people did not fully understand the stakes. We are currently looking for new ways to nudge financial institutions into sustainable investing."

The Confederation's Exemplary Energy and Climate Initiative states that government agencies such as Geneva Airport, CFF, Swiss Post or Suva have exceeded their 25% carbon emission reduction goal. According to the press release issued on Tuesday, energy efficiency has risen to 31.1%, following eight years of institutional energy saving measures. "Most of the institutions part of the initiative are classified as bad investors on our website," denounces Christian Lüthi. "The SUVA, an insurance company which manages a portfolio of more than 56 billion Swiss francs, continues to invest in the fossil fuel industry. Same at the pension funds of Swiss Post and Swisscom. Similarly, the airports' climate impacts are very detrimental, since they ignore the emissions of the air travel itself. The Confederation's claimed climate efficiency is a big hypocrisy.''

Christian Lüthi also slams the Confederation's lack of transparency. "They talk about investing in renewables without talking about where their other investments are headed. Putting up a few solar panels, while supporting unsustainable energy models behind the scenes is poor policy, in regards to the climate."

He concludes: "Even if those who voted against the CO2 law claimed that they too want climate action, we must not forget that there are actors with a lot of power and money. They have no long-term future and are delaying climate action with political campaigns that cost millions. The struggle is really tough. But if we work together, we will win. Individuals are increasingly sensitive to the problem."
Agriculture and nutrition: the other combat
Greenpeace, which published a critical report earlier this week regarding Switzerland's and Luxembourg's pension funds, has joined forces with the Swiss Climate Alliance. Together, the two entities approach government officials, hoping to bring the environment to the heart of national politics.
"The financial sector is clearly one of our key targets, adds Mathias Schlegel, spokesperson for the organization. We will also be handing a petition over to the Confederation in September asking for a more ethical meat production industry. Our main goal is to bring discussions about the agricultural industry to the front line. And transition towards a more ecological agricultural dynamic in the country."
Concerning the truth of the Confederation's energy efficiency statement, Mathias Schlegel is doubtful: "The goals have been exceeded because they are not ambitious enough. For the second phase of the initiative, they should shoot for a net-zero emission and 100% renewable energy model. This is the only way the government can claim exemplarity in the energy sector and bring a significant contribution to Switzerland's climate goals."
All eyes on the Glacier Initiative
The next big vote? The Glacier Initiative, in 2023-24, which will call for zero net emissions by 2050. In other words, the end of fossil fuels in government entities within a 30-year timeframe. "It is an ambitious bill, even more so than the CO2 law attempted on June 13th. Contrasting with the CO2 law, it will not impose stringent taxes on consumers, says Pierre-Antoine Legrand, Geneva coordinator for Swiss Youth for Climate. We don't have a date for the vote, but we hope it will bring us closer to our goals."

The organization is optimistic regarding the future of renewables in the country. "We choose to see the glass half full. It was a close call, which means that a good portion of the population is favorable to the transition, regardless of the taxes it entails, highlights Pierre-Antoine Legrand. The past ten years brought a series of commitments in the financial sector to light."

According to the Climate Youth spokesman, the next steps start with campaigning for a more holistic approach to the ecological crisis. "People tend to focus on carbon emissions and forget that there are synergies between various environmental issues. The environment is a complex system, with interacting variables, such as biodiversity or pollution. Our goal is to inform people, so that they can take the right kind of initiatives on an individual scale. We have a number of seminars lined up in universities, starting September."
Renewables, one house at a time
The need for awareness is a recurring theme amongst environmentalists. At the University of Geneva, a study published in May highlights how the lack of renewable energy on an individual scale is often due to a lack of information. The research team, composed of two engineers, David Parra and Mart van der Kam, and two psychologists, Ulf Hahnel and Maria Lagomarsino, questioned 2002 homeowners in the canton about their perception of solar panel use. They found that 35% have installed photovoltaic systems on their roofs, while 40% of those who haven't wish to do so in the near future. The latter refrains from investing in new systems because of various misconceptions, for example return on investment duration or energy efficiency.
"There are many government subsidies for these installations that the people we questioned did not know about," according to researcher Maria Lagomarsino, who led the study. "Handy and accessible information is still missing in many areas surrounding the environmental crisis. Raising awareness and building trust need to be priorities, in these matters."
She adds: "Our interdisciplinary project also aims at better understanding consumer preferences and use of photovoltaics and other low-carbon technologies, such as electric vehicles and heat pumps. We offer insights into consumer choice as a way to promote both sustainable and socially beneficial decisions. In doing so, we hope to help bring private and public interests together. It all boils down to getting the right information to the right people."
---
Sustained News in Brief

IPCC Draft Report Threatens SDGs
Big news this week with the Intergovernmental Panel on Climate Change's (IPCC) new draft report that smashes hopes for the achievement of a number of SDGs, including hunger, health, education and peace. Leaked to Agence France-Press, the document warns that "Life on Earth can recover from a drastic climate shift by evolving into new species and creating new ecosystems … humans cannot."
Several tipping points can trigger other tipping points. For example:
Rising temperatures melt permafrost. The process releases methane. The methane generates additional heating.
The melting of polar ice sheets, which will raise sea levels drastically.
All the tipping points will create colossal population displacement.
By far the most alarming message published to this day by the UN body, the draft sends a strong message of irreversible damage to the world.

The Red Cross Defends Environment Charter
Signed by 25 organizations since its launch a month ago, the Climate and Environment Charter for Humanitarian Organizations is "designed for all NGOs," notes the Red Cross Red Crescent Movement. The charter aims to involve all members of the humanitarian sector in climate-related commitments.

The WTO Considers Removing Fishery Subsidies
News for the ocean: harmful fisheries may be put at risk with the removal of their subsidies. The issue has been a recurring topic, without much result, since the late 90s. Economists estimate harmful fishery subsidies to amount to over 22 billion dollars worldwide, writes environmentalist veteran Rémi Parmentier on the SDG Knowledge Hub's website.

Where Do SDGs Fit into the Blockchain?
Tech entrepreneurs, startups, impact specialists, members of public or social organizations are increasingly interested in blockchain and technology as solutions to some of the globe's most pressing problems. On June 29th, an online event organized by research institute dGen will address the recent results in this field.
---
INTERDEPENDENCE, 2019
This week, SUSTAINED brings you "Last Dance", a film that establishes a parallel between the end of love and the end of the world by Ása Hjörleifsdóttir.* *Interdependence, a series of eleven short films ( 5' to 11') was the winner of the Best Narrative Feature at the London Eco Film Festival, March 2021. The film was produced under the patronage of the UNO in Geneva, WMO and the City of Milan. Production by ART for The World, Geneva Concept by Adelina von Fürstenberg, the stories illustrated by eleven international filmmakers from various continents reflect the intertwining relations between mankind and the environment and how they are worsened by climate change on several levels and dimensions, hinting at possible solutions. With the participation of the filmmakers Faouzi Bensaïdi/Morocco, Mahamat-Saleh Haroun/Tchad, Ása Hjörleifsdóttir/Iceland, Salome Lamas/Portugal, Bettina Oberli/Switzerland, Nila Madhab Panda/India, Shahrbanoo Sadat/Afganistan, Silvio Soldini/Italy, Daniela Thomas/Brazil, Leon Wang/China, Karin Williams/New Zealand
---
Today's Sustained: Sarah Zeines
Edited by: Paige Holt