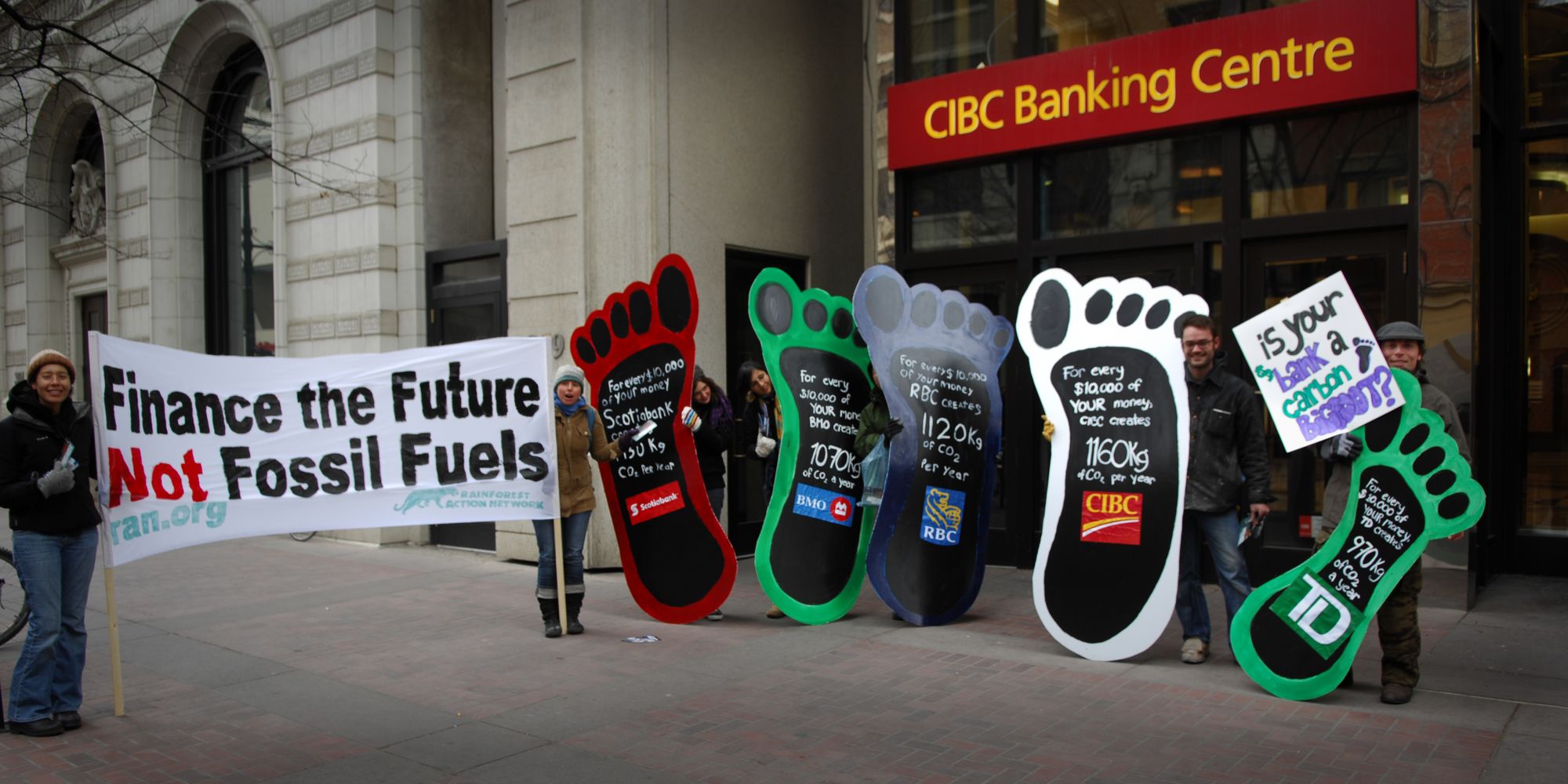 #9 SUSTAINED By The G|O - Wednesday September 15, 2021
Subscribe
---
This is an onsite, slightly edited republication of the complete SUSTAINED - THE SDGS DECODED newsletter of September 15th, 2021
---
As Finance everywhere is moving towards sustainability, it is simultaneously attracting scrutiny from regulators, who are determined not to let the financial industry get away with misrepresentation. As we reported in our last newsletter, efforts by some financial companies to promote their Environmental, Social and Corporate Governance (ESG) commitments have been denounced from within the industry. It looks like whistle-blowers might have a field day. Following revelations in the US and Germany, the Swiss Financial Market Supervisory Authority (FINMA) is intensifying on-site investigations in this country, raising fears in some quarters of the finance sector.
Also, find out how, after years in government, Sustainable Finance Geneva's (SFG) director Sandrine Salerno is now playing a major role in pushing for an economically viable future in which finance plays its part.
And be sure not to miss another of our short films, part of the award-winning film anthology Interdependence, produced in Geneva.
---
Liar, liar, the world is on fire: Big Finance's whistle-blowers bring hope for Swiss regulation
Deutsche Bank's (DWS) former head of sustainability has, in recent weeks, shed light on the hypocrisy of ESG asset management behind the closed doors of her ex-employer. Desiree Fixler's declarations against DWS were soon followed by those of Tariq Fancy, Blackrock executive turned impact investor.
Their allegations of lax investment criteria have motivated the U.S. Securities and Exchange Commission and German regulator BaFin to look into Deutsche Bank's funds—creating fear in the Swiss financial sector, according to Finews.
Swiss financial regulator FINMA says national economic institutions might be next on the list—an enhanced control of the ethics behind cashflow that Switzerland's SDG activists are advocating for.
Desiree Fixler had been the head of DWS' sustainability unit for under a year when she spoke up in front of the firm's executive board. Her concerns? The reigning lack of SDG-oriented ambition, namely regarding investment policies in the coal mining sector, amongst others. She was fired shortly after.
"As chief sustainability officer, as a proponent of ESG, how could I not speak up on wrongdoing," Fixler told The Wall Street Journal early last August. "Posturing with big statements on climate action and inclusion without the goods to back it up is really quite harmful, as it prevents money and action from flowing to the right place."
Eyes on Swiss Finance
Fixler's stand and the essay from former Blackrock executive Tariq Fancy on ESG inefficiency, are fuelling investigations into DSW funds—a ground-breaking initiative that will likely be followed by others worldwide, including in Switzerland.
As members of a major financial hub, Swiss institutions are under increasing pressure to meet sustainability requirements, according to Tobias Lux, who represents market regulator FINMA:
"This year, a handful of on-site inspections in financial institutions have already been carried out, with a focus on asset management. More are planned. Our goal is to make sure that institutions have built up teams and processes specifically for ESG. Larger asset managers must meet sustainable investment policies, exclusion policies, engagement and voting policies (including annual accountability reports), etc. We see potential for improvement in the areas of disclosure, transparency, internal reporting, and implementation of the internal control system," says Lux.
"Despite existing recommendations, the road to sustainable investing is an extremely challenging one, for the time being. "There are no specific regulations [in Switzerland] under the greenwashing label," Lux points out. "There are, however, provisions for collective investment schemes designed to protect against confusion or deception (Art. 12 CISA).
"In order to increase or standardise transparency in fund documents of collective investments that pursue a sustainable policy, FINMA requires specifications. Especially the implementation of disclosure, reviewed individually in the context of new collective investment schemes with sustainable investment policies.
"If the disclosures or labels used do not adequately reflect the specific sustainability approach or are misleading, FINMA requires appropriate adjustments before approval can be granted."
Amongst the measures being taken to improve fund transparency required for accountability and due diligence are a new set of investment contract standards created by Asset Management Association Switzerland (AMAS): "AMAS is working intensively on this topic and is developing relevant standards. FINMA is collaborating," says Lux.
These are steps that complement legal measures taken by the Federal Council late last year, aimed at making the Swiss financial market more sustainable. Coordinated by the State Secretariat for International Finance (SIF) and the Federal Office for the Environment (FOEN), the new batch of standards is "designed to improve transparency, strengthen risk analysis and expand Switzerland's international commitment." Any necessary amendments in regulations are expected this fall.
Small country, huge impact
Julia Bingler, ETH Zurich researcher, and part of a trans-disciplinary team which trained the greenwash-spotting algorithm called ClimateBert, is working hard to make institutions accountable. The economist highlights the fact that targeting the Swiss financial sector for regulatory measures would have immense global impact:

"Even if Switzerland doesn't have so many direct emissions, it harbours big investors. The Swiss financial sector has a major influence on where money flows in the world.

"We need to be putting more pressure on companies to disclose and prove their impact on addressing climate change mitigation and adaptation, in addition to reporting according to the Task Force on Climate-Related Financial Disclosures (TCFD) recommendations.

"In the latter, Switzerland is joining a group of financial supervisory leaders on mandatory climate-related risk disclosures. Risk and impact disclosures, however, need to be standardised, comparable and verifiable."

Though FINMA has not yet approached ClimateBert for future collaboration, the joint ETH Zurich-Uni Zurich–FAU Erlangen Nurnberg data analysis project is gaining traction in the academic world. "Financial researchers throughout the country and beyond have contacted us to see what can be done to enhance sustainability-related transparency in asset management and related areas. We are still fine tuning our algorithm for now, but the system should be available to the general public sometime around the end of the year."
From recommendations to rules?
When it comes to bringing SDGs to the world of ESG, Actares is a key player in Switzerland. For the past 20 years, the association has been committed, on behalf of 1,000 shareholders, to imposing respect of human rights, remuneration policy and compliance with environmental standards.
"The issue of greenwashing is therefore also of concern to us, and we welcome the fact that FINMA is closely monitoring what is happening," says Karin Landolt, spokesperson for the organisation. "Actares is also aware of inadequate and half-hearted advice from financial institutions. We therefore assume that there is a gap between intention and concrete measures, and that there is a great need for action."
In light of its goals, on Tuesday the association hosted the Actares Forum on the subject of corporate responsibility, and how to implement it. "While the focus is not solely on the responsibility of banks, the fact that they still play a key role in financing fossil and CO2-intensive industries is of course part of the discussion," the association's spokeswoman asserts. "The measures to support environmental goals are the most important SDGs to invest in."

One question persists, however: when will the Swiss financial sector move from sustainability recommendations to actual rules? "There needs to be political will on the part of the government and parliament. Without this (unfortunately lengthy) process, no binding rules can be established. Unfortunately, we cannot rely on the volition of [financial] corporations," concludes Karin Landolt.
---
Sustainable Finance Geneva's (SFG) director Sandrine Salerno tells us that "the major financial institutions will not solve the SDG crisis alone."
SUSTAINED: Switzerland is a candidate to become an international capital of sustainable finance. Why?
Sandrine Salerno: Switzerland, and more specifically Geneva, harbour all of the international organisations—such as WMO and IPCC. Multinationals and smaller economic players also have headquarters here. We have an incredible network potential to bring these key actors together here for the greater good.
How has SFG's mission evolved over the years?
SS: When the association was created in Geneva 13 years ago—the first of its kind in the country—we were a small-scale association, designed to bring the sustainability debate to local financial table. Today, SFG is at the heart of a political revolution. Sustainable finance is becoming the new normal.
How are you feeding the revolution?
SS: We just partnered up with the Geneva Chamber of Commerce. We want to have more dialogue with a variety of economic actors, and not only the biggest ones. The major financial institutions will not solve the SDG crisis alone. They need to be joined by smaller companies—not to mention governments and civil society.
How could one expect a revolution from a country that voted against the net zero law proposal last spring?
SS: The refusal sent a strong message indeed. What people were saying was that they are not willing to pay more in order to slow down environmental havoc. They do not agree to pay the real environmental and social prices of their transportation. What gets to me with these recent results is the lack of coherence. If one wants a sustainable world, one must be willing to sacrifice a certain amount of comfort. This is not yet the case.
For the time being, Switzerland does not inflict regulations on financial institutions; only recommendations. What will it take for this to change?
SS: In our semi-direct democracy, changing the law takes years. Our system is slow, but also has the advantage of creating political stability. Historically, Switzerland can move faster with international pressure—in this case, governments of other countries threatening to cut us off if we refuse to comply to stricter financial regulations. A good illustration of this is what happened with bank secrecy back in 2014: When countries threatened to blacklist Switzerland unless account information was shared, the law changed practically overnight.
---
Sustained News in Brief
Report by three UN agencies calls for better farm funding
Agricultural funding is detrimental to the SDGs, according to a new joint report released on September 14th by the Food and Agriculture Organization (FAO), the UN Development Programme (UNDP) and the UN Environment Programme (UNEP).
"Most of the support is in emission-intensive and environmentally unfriendly sectors," Joseph Glauber, senior research fellow with the International Food Policy Research Institute, told downtoearth.org. "For instance, the beef sector gets massive support and is also highly GHG-intensive [greenhouse gas intensive]. Bring down the support here. Basically, repurpose the support system."
Farming aid by countries has been an issue of much conflict at the World Trade Organization, with adverse impacts on food prices, environment, global warming and farmers themselves.
'2021 SDG Moment' to highlight global progress
The 2021 SDG Moment will occur virtually from 9am to 6pm on Monday, September 20th. This 3-hour online event takes place during the high-level week of the UN General Assembly. SDG progress in previous years will take centre stage during the discussions, as well as the concrete actions and transformations needed to achieve the 2030 agenda. COVID-19  response  and  recovery will also be debated.
Companies 'avoid harm' rather than 'do good'
The Rotterdam School of Management (RSM) has just published new research about the pursuit and achievement of SDGs by corporations, thoroughly analysing the engagement of 81 of the largest European and North American companies. The conclusion? Companies avoid detrimental practices internally, rather than actively advocating for better ones externally.
The Youth SDG Summit amidst 'Global Goals Week'
From September 22–24, more than 200 young speakers from over 100 countries will attend the Youth SDG Summit, hosted by the UN Foundation, Project Everyone, and the UN Development Program (UNDP). The event is part of UNITE 2030's global effort to fight poverty, provide equal educational opportunities for all, ensure gender equality, and end climate change.
---
INTERDEPENDENCE, 2019
This week, SUSTAINED brings you 'TUA INGUGU', a film by Daniela Thomas about the importance of water for the Kalapalo, an ethnic group that lives in the Xingu Indian Park, in Brazil.* *Interdependence, a series of eleven short (5 to 11 minute) films, was the winner of the Best Narrative Feature at the London Eco Film Festival, in March 2021. The film was produced under the patronage of the UNO in Geneva, WMO and the City of Milan. With production by ART for The World, and Geneva Concept by Adelina von Fürstenberg, the stories, created by eleven international filmmakers from various continents, reflect the intertwining relationships between mankind and the environment, and how they are worsened by climate change in various ways—also hinting at possible solutions. With the participation of the filmmakers Faouzi Bensaïdi (Morocco), Mahamat-Saleh Haroun (Tchad), Ása Hjörleifsdóttir (Iceland), Salome Lamas (Portugal), Bettina Oberli (Switzerland), Nila Madhab Panda (India), Shahrbanoo Sadat (Afghanistan), Silvio Soldini (Italy), Daniela Thomas (Brazil), Leon Wang (China), Karin Williams (New Zealand).
---
Today's Sustained: Sarah Zeines
Edited by: Dan Wheeler