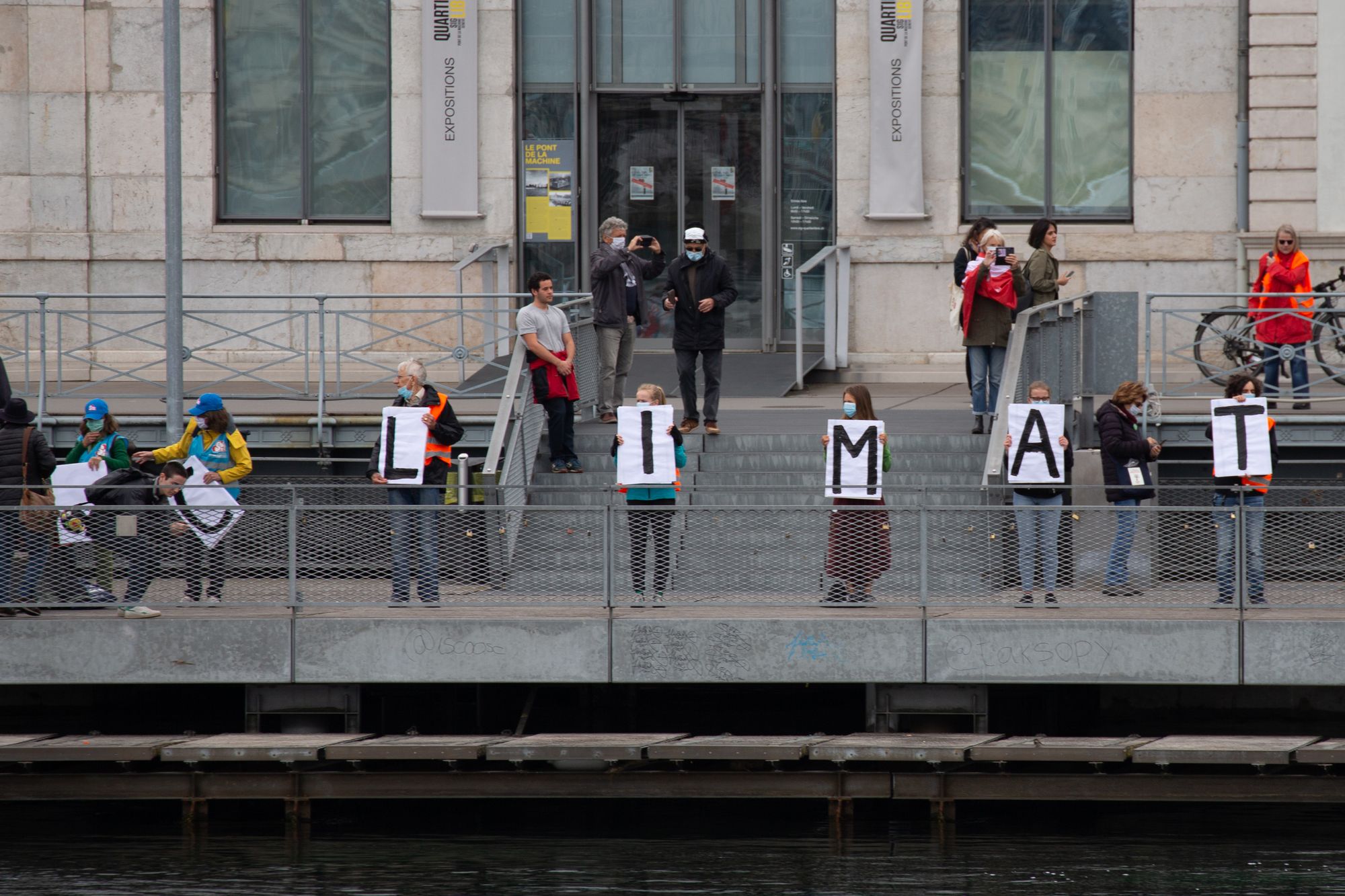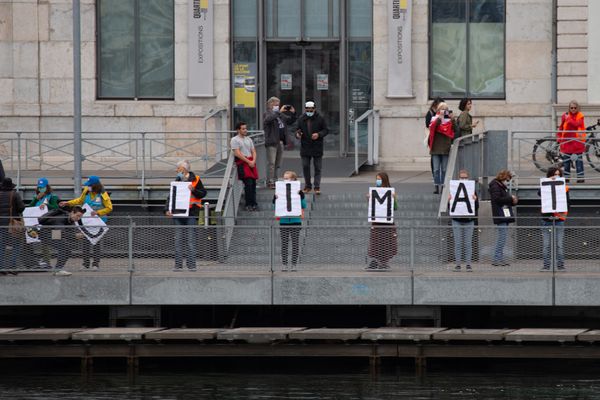 #5 SUSTAINED By The G|O - Friday, June 11th 2021
Subscribe
---
This is an onsite, slightly edited republication of the complete SUSTAINED - THE SDGS DECODED newsletter of June 11th, 2021
---
"Financing clean energy transitions in emerging and developing economies", the IEA's latest report is creating a tidal wave. It is already impacting global investment policies in SDGs - namely 7, affordable and clean energy, as well as 13, climate action. The momentum towards a clean economy is building, and fossil fuel-driven financial institutions can no longer ignore it.
We also take a look at an upcoming vote in Switzerland, where three green bills take centre stage and are mobilising environmental lobbies throughout the country.
Plus, we have a few carefully selected SDG-related news items and another beautiful short film from Interdependence, an award-winning film anthology produced in Geneva.
---
The Long Road to Ending Fossil Fuel Investments
The IEA's recent report comes with high ambitions: putting a halt to all financial investment in new extraction operations for petrol, gas, coal and Orimulsion, a fuel, alternative to oil fuel.
This is an unprecedented goal, which requires SDG policy enforcement in order to be achieved—one country, one bank and one company at a time.
In Switzerland, environmental lobbies are attempting the feat.
---
IEA's global ripple effect "Mummy, why does the car need gas?"
"Because it can't move without it."
"But Mummy, the gas smells bad and it makes fire."
"Well darling, hopefully one day we won't need it anymore…"
Trying to defend the legitimacy of petrol consumption to my three-and-a-half-year-old has proven to be an impossible task in the current era—especially since the International Energy Association (IEA) published its ground-breaking report in May.
The document states that all fossil fuel investments must cease immediately in the financial sector, as part of measures to achieve the Intergovernmental Panel on Climate Change's (IPCC) net-zero goal by 2050. "The IEA's statement makes it very clear that we need to revolutionise the way we see things," highlights Christian Lüthi, Director of the Swiss Climate Alliance. "Every country in the world needs to replace their short-term incentives with long-term plans. The Paris Agreement is not going to happen automatically."
An important milestone
The IEA's report is revolutionary in the sense that it marks a complete shift of the association's mission, which has previously been driven by an incentive to preserve the status quo of the global energy market. The international energy lobby has clearly repositioned its priorities and propelled renewables—namely solar panels and wind turbines—to centre stage, after decades of promoting unsustainable energy supply.
WWF's expert in sustainable finance, Stephan Kellenberger, confirms that the IEA's current discourse is an important milestone for global investment policies. "The new report can be seen as a major turning point, in that it finds that there is no need for investment in new fossil fuel supplies as part of our net-zero pathway," says the ESG specialist. "The release of IEA's first ever full '1.5°C scenario' will undoubtedly have important ripple effects across the fossil fuel industry and the financial sector."
In other words: "The rising concentration of greenhouse gases in the atmosphere is linked in many ways with other SDGs and has a direct impact on them", says Kellenberger. "With regard to the nexus between climate change and biodiversity loss, the two crises are mutually reinforcing each other in a negative feedback loop."
WWF's report, Nature is too big to fail, released by WWF Switzerland in January 2020,  shows how SDGs 7, 13, 14 and 15 interact.
The United Nations Climate Change Conference (COP26), to be hosted in Glasgow later this year, will mark the next steps of the international community's policy enforcement. "A lot of momentum is building up around net-zero commitments from the financial sector," says Stephan Kellenberger. "Major net-zero alliances, for instance the Net Zero Asset Owner Alliance (NZAOA) or the Net Zero Asset Managers Initiative (NZAMI) have recently seen substantial increases in membership. All these initiatives have joined the new Glasgow Financial Alliance for Net Zero (GFANZ), which basically acts as an umbrella mechanism for these kinds of net-zero commitments. It's noteworthy in current context that some Swiss financial institutions are also part of these international initiatives—for instance, Swiss Re, UBS or Lombard Odier."
Environmental tidal wave in Swiss politics
Kellenberger's optimism is perhaps justified. In Switzerland, where the financial sector has been accused by environmental organisations of fuelling the climate crisis, the revolution is underway. This Sunday, the country will vote on three highly debated environmental bills, which legislate respectively for: clean water and a healthy nutrition system, a pesticide-free agricultural system, and a new carbon emissions law aiming to bring CO2 output down by a whopping 50% before 2030.
This continues a political trend that has been at the heart of the Swiss Climate Alliance's mission over recent months. "If it makes the cut, the new law—which includes a goal to reorient financial flows along the Paris agreement goals—would compel Swiss regulators to measure and publish reports on climate risk," says Christian Lüthi. "These reports will be watched closely by civil society actors, including the Climate Alliance and its member organisations. Currently, certain financial institutions - including major banks, some pension funds and the Swiss National Bank - do not appear to sufficiently account for climate risk in their investment processes. Legally, however, pension funds need to take all risks into account, and the Swiss National Bank has to act in the 'overall interest of the country'—which should obviously include protecting the climate."
Stephan Kellenberger adds: "There are some positive examples of Swiss companies and financial institutions that have started their journey towards decarbonisation—by committing to a net-zero objective, for instance. A case in point is Lafarge Holcim, which in September 2020 announced a net-zero pledge, setting itself the most ambitious climate objectives in the industry, validated by the Science-Based Targets Initiative (SBTi)." These are often establishments, it is worth noting, which still demonstrate a lack of serious effort in regard to other SDGs.
Anuschka Ross, Senior Media Relations Manager at the pension fund Swiss Re, notes that new efforts are being made in light of the IEA's recent report. "We welcome the additional considerations from the IEA within the roadmap, including the global and sector pathways to a net-zero energy sector. Swiss Re itself is committed to net-zero 2050, and as a co-founder of the UN-convened Net-Zero Asset Owner Alliance, we encourage all efforts to broaden the consensus and the commitment to net-zero emissions by 2050. What needs to follow now is action. Swiss Re is doing that via concrete steps, such as a full phase-out of thermal coal."
Banks and multinationals in no rush
Investment banking in fossil fuels is the other eye of the storm, when it comes to carbon emission ratios.
JPMorgan Chase is the top investor in unsustainable energy forms, followed by Citibank, Wells Fargo, Bank of America, RBC, and MUFG. Barclays is Europe's most fossil-friendly institution, while the Bank of China takes the spotlight in Asia. According to CNBC, China's Postal Savings Bank has demonstrated the largest increase in fossil fuel investments: between 2016 and 2020, its financing increased over 1,200%, from $168 million to $2.2 billion.
Amalia Kontesi, JPMorgan Chase's ESG specialist, says that the bank hopes to achieve a more sustainable investment model going forward: "In 2021, JPMorgan Chase aims to finance and facilitate more than $2.5 trillion over 10 years—beginning this year, through the end of 2030—to advance long-term solutions that address climate change and contribute to sustainable development." She adds, "In 2020, we announced a financing commitment that is aligned to the goals of the Paris agreement, with a focus on the oil and gas, electric power and automotive manufacturing sectors."
Questioned by The Geneva Observer, UBS and Barclays declined to comment on the IEA's recent report. Informally, a representative of one bank stated over the phone that, "One must distinguish direct investments from indirect ones." The communications official went on to claim that more and more financial institutions "are no longer investing any shareholder money in fossil fuel businesses—though some (of their) clients still are."
The show must go on
Here in Switzerland, environmental lobbies are preparing initiatives, in the event that the environmental bills are rejected by the population this weekend.
"We will be pushing for political action, together with our member organisations," Christian Lüthi tells us. "Regardless of the result of the popular vote, we are also considering the possibility of launching a popular initiative for a climate-friendly Swiss financial centre. We were also informed that Climate Strike, Collective Climate Justice, Collectif Breakfree and Extinction Rebellion will probably organise group actions, targeting major banks, in July or August."
---
Sustained News in Brief
An Online Event for SDG Social Media Influencers
The world's top social media influencers will be joining forces on June 19th. The topic of discussion? Promoting online action necessary for the achievement of the SDGs. For those who wish to participate, a symbolic $17 donation is suggested, as a nod to the 17 Goals.

Ecosystem Restoration for World Environment Day
On June 5th, World Environment Day addressed ecosystem restoration. With Pakistan as this year's host country, the UN called for urgent action to revive damaged ecosystems. Specific focuses include: repairing billions of hectares of land, bringing back plants and animals from the brink of extinction, and smaller everyday actions, such as planting trees, greening our cities, rewilding our gardens and picking up trash.

The 2021 World Social Report Targets Rural Development
The UN Department of Economic and Social Affairs' (DESA) World Social Report for 2021 focuses on the need for help in lifting rural communities out of poverty. Four out of five people live below the poverty line in rural communities around the globe. The action plan includes investment in institutions, water- and land-use technologies, as well as rotation and conservation practices.

WHO Addresses the Foodborne Disease Problem
The Health Talk for the Food Systems Summit on June 9th shone a light on the global issue of foodborne disease. One in ten people annually are affected by a disease contracted through consuming contaminated food or drink, but there is currently no global system for tracking progress on this front. Amongst the 247 indicators currently being monitored to track SDG progress across a broad range of areas, there is no indicator for food safety.

World Oceans Day Photos are Spectacular
On June 8th, the UN's annual World Oceans Day event celebrated the importance of the ocean and explored ways in which mankind can interact with it sustainably. The much-awaited photography competition honoured winners in several categories, with Renee Capozzola taking first place in the section 'The Ocean: Life & Livelihoods', with a striking image of Indonesian fishermen using a traditional (and sustainable) technique.
---
INTERDEPENDENCE, 2019
This week, SUSTAINED brings you "Megha's Divorce", a film about climate change and pollution by Nila Madhab Panda.* *Interdependence, a series of eleven short films ( 5' to 11') was the winner of the Best Narrative Feature at the London Eco Film Festival, March 2021. The film was produced under the patronage of the UNO in Geneva, WMO and the City of Milan. Production by ART for The World, Geneva Concept by Adelina von Fürstenberg, the stories illustrated by eleven international filmmakers from various continents reflect the intertwining relations between mankind and the environment and how they are worsened by climate change on several levels and dimensions, hinting at possible solutions. With the participation of the filmmakers Faouzi Bensaïdi/Morocco, Mahamat-Saleh Haroun/Tchad, Ása Hjörleifsdóttir/Iceland, Salome Lamas/Portugal, Bettina Oberli/Switzerland, Nila Madhab Panda/India, Shahrbanoo Sadat/Afganistan, Silvio Soldini/Italy, Daniela Thomas/Brazil, Leon Wang/China, Karin Williams/New Zealand
---
Today's Sustained: Sarah Zeines
Edited by: Paige Holt