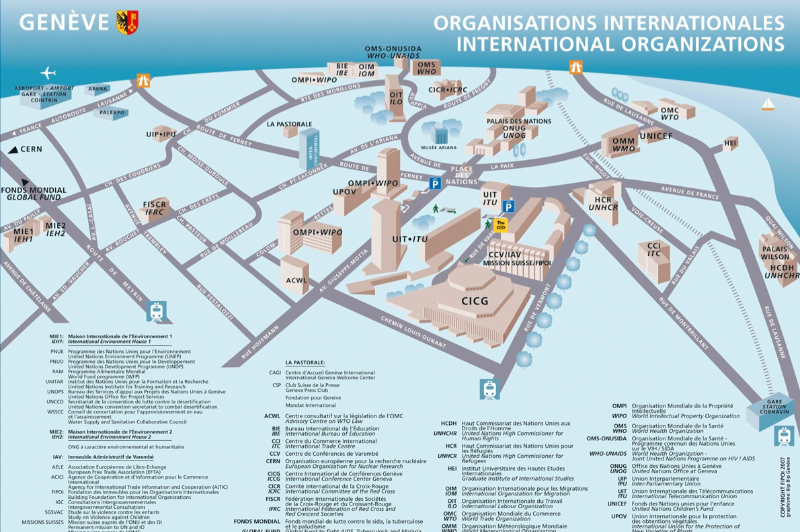 #48 The G|O Briefing, April 1, 2021
France on a spending spree for international organizations! - Washington and Caracas lock horns at the WTO - UN Geneva is alive and well
Subscribe
This is an onsite, slightly edited republication of the complete G|O Briefing newsletter
EXCLUSIVE: Today in The Geneva Observer, does a new French law threaten to fragment International Geneva? We reveal how the French government's "Loi sur le Développement solidaire" calls for a massive effort backed by serious funding to encourage international and non-governmental organizations, associations and foundations to settle in France. Paris' aim and hope, in that order: Increase France's international influence and "generate significant economic revenues." Is France on a buying spree for international organizations? The piece is below.

On a related topic, we've got a status report on the state of the UN straight from UNOG Director's Tatiana Valovaya. G|O's John Zarocostas was all ears. And in Elsewhere in the Ecosystem, he makes quick stops at WHO, UNHCR and ITU. Let's call it shuttle journalism. Welcome aboard!
---
Will a new French law and unlimited funds pose a threat to International Geneva?
After years of studies and deliberations, the French government has finally given itself a set of nimble legislative tools—and a very significant budget—to engage in an organized and massive effort to attract international and non-governmental organizations, associations, and foundations on its soil. The first target of these efforts—some of them already underway—is Switzerland and particularly International Geneva. The Macron government has made this initiative a "priority of its action," hoping it will contribute to increasing France's international influence and "generate important economic revenues." These legal dispositions are wrapped in a soon to be finalized law to develop social progress and reduce inequalities which broadly align France's development policy with the UN 2030 Agenda and the Sustainable Development Goals (SDGs). The new law has been accepted in première lecture, with minor modifications expected.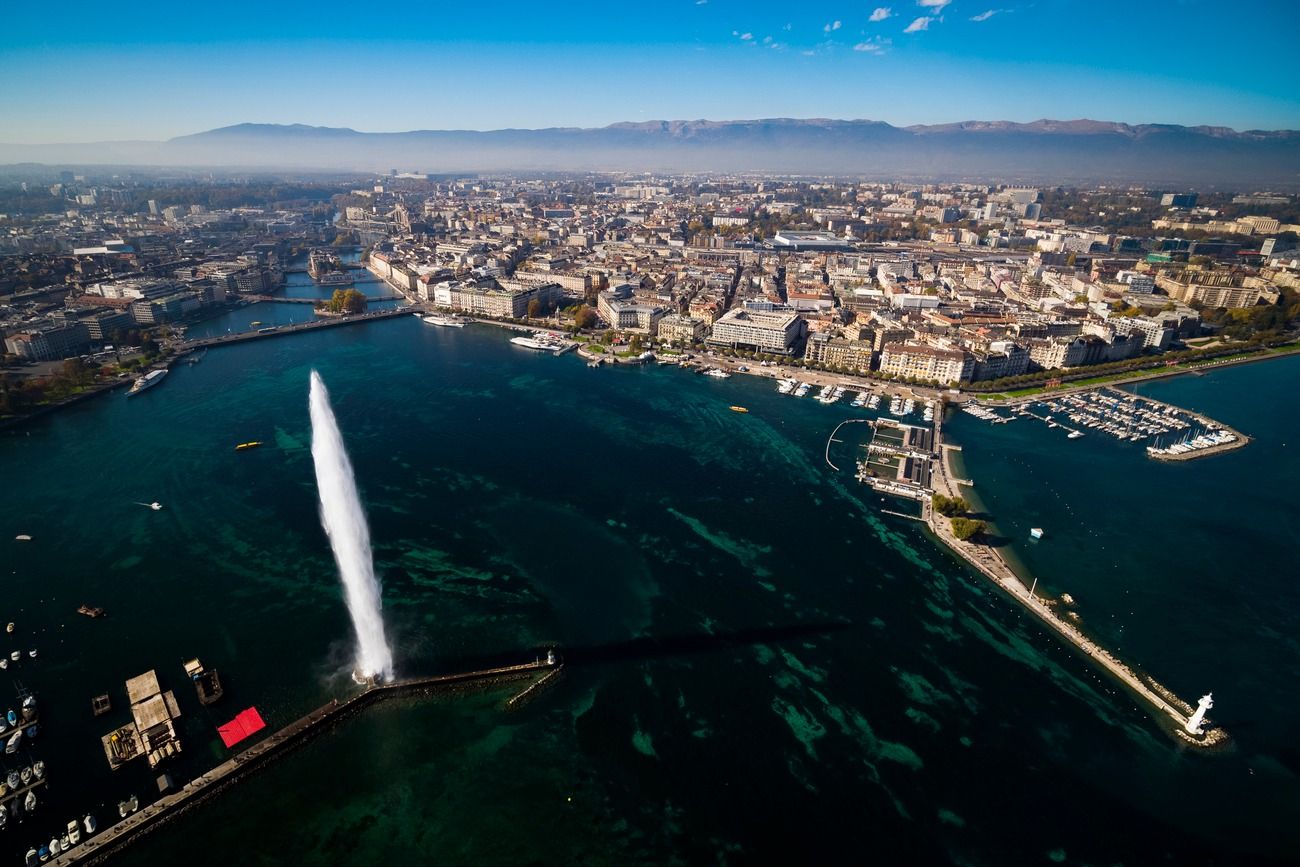 The French government makes no bones in admitting having borrowed Switzerland's playbook and adapted it to the country's political system and institutions. The move has been years in the making. Most of the recommendations were contained in a study written by former French and Euro MP Michel Hunault in 2012: "France lacks the necessary mechanisms to attract international organizations that some host countries have been able to set up. (…)The contrast with Switzerland—widely considered a model—is telling," he wrote at the time. The rapporteur specifically mentions the Geneva-based and -created Foundation for Buildings for International Organizations (FIPOI), which serves as a landlord to international entities based in Geneva, and the Centre d'accueil pour la Genève international (CAGI) as two innovative examples. "I was clearly impressed by the Swiss system," Hunault told The G|O.
Nine years later, along with a recognition of Switzerland's success, a whiff of frustration still filters through the French documentation supporting the new legislation. Over the last twenty years, "Switzerland was able to attract major global health organizations, sometimes created at France's initiative, such as the Global Fund or GAVI," it regrets, conceding that "France was not able to formulate attractive enough conditions despite its political and economic engagement with the two organizations."  That's exactly the position France doesn't want to find itself in any longer. It might finally have found the magic formula.
Speed matters, but money talks
A clause in the law allows the government to bypass the slow parliamentarian process when swift decisions are key to being on the winning side of a public bid. But if speed matters, money, and political clout talk. Informed sources tell The G|O that France might have put close to  €200 million to have the Global Partnership for Education (GPE) relocate from Washington, DC to Paris, dwarfing the offers submitted by Washington, Copenhagen, and Geneva. According to the same sources, Emmanuel Macron personally intervened to clinch the yet-undisclosed deal.  

Besides contributing to France's international influence, notes the government in its communication to the National Assembly, the presence of international organizations would have direct and indirect economic benefits. As an example, it discloses that in 2018, the OECD brought France revenues of €548 million, against a €30 million contribution from the state. CERN, for its part, brings in roughly €500 million, three or four times the amount of France's annual contribution to the organization.
Now Monaco's top financial regulator and no longer an elected official, Michel Hunault elegantly eschews the question of how aggressively he expects the Macron government to pursue its interested charm offensive and go on its buying spree. He's quick, however, to stress the excellent relationship between the two countries, sharing his conviction that existing multilateral institutions ought to be strengthened to be able "to adapt to the challenges of the moment."
"International Geneva's fundamentals are sound"
Several knowledgeable Swiss sources contacted by The G|O see France's initiative as another example of the increased competition between host countries and tend to downplay its disruptive potential for International Geneva. Other countries, like Austria, have recently adopted host country legislation similar to Switzerland and now France. "International Geneva constitutes a very strong ecosystem with many advantages and assets. Paris has a long tradition of being a multilateral actor, but International Geneva is the global center of multilateral governance. I am not saying we should get complacent and rest on our laurels, but I believe the fundamentals are sound," a seasoned insider and contributor to Switzerland's host policy tells The G|O.
"The situation might be different for some NGOs which have been financially hard hit by the pandemic," notes another G|O interlocutor, "at one euro, the French 'baguette' might prove to be attractive." The impact of NGOs relocating across the border, however, would be quite marginal both for International Geneva and France, with no real economic benefit. "IOs and other international entities are constantly assessing the costs associated with being in Geneva. They often conclude that from the advantage of having a critical mass of actors, a highly qualified workforce, both in the public and private sector, a strong academic presence and a high quality of life, Geneva offers the best return on investment" a Swiss source with a long experience in International Geneva tells The G|O.
Nothing in the documents points to a French disengagement from International Geneva and its multilateral institutions. In October 2019, France and Germany launched the so-called Alliance for Multilateralism, an initiative that gathered the support of 80 like-minded countries. In June of last year, the French and German Health ministers paid a joint visit to the WHO.

Rather, Paris seems to be developing a two-prong approach, targeting specific sectors "in phase with current political priorities." In light of the current heated political debate in France around Islam, it comes as no surprise that Geneva-based GCERF, which works on preventing radicalization and prevent violent extremism, has been identified as of interest by the French government. Both France and Switzerland are among GCERF's donors. But, writes the French government, the conditions that partners are able to extend to GCERF and such organizations "particularly when it comes to privileges and immunities do not put us in a favorable position." Contacted by the G|O, GCERF's Executive Director Khalid Koser told us it was the first time "he ever heard of the policy and had not been approached."
Similarly, global health is high on the French agenda, and as in the case of the GPE, Paris is willing to pay the price to achieve its ambitions. The position of director of the recently created WHO Academy has been online for a few days. Location? Lyon, the result of a 2019 agreement between WHO and the French government, which invested €90 million to create the academy.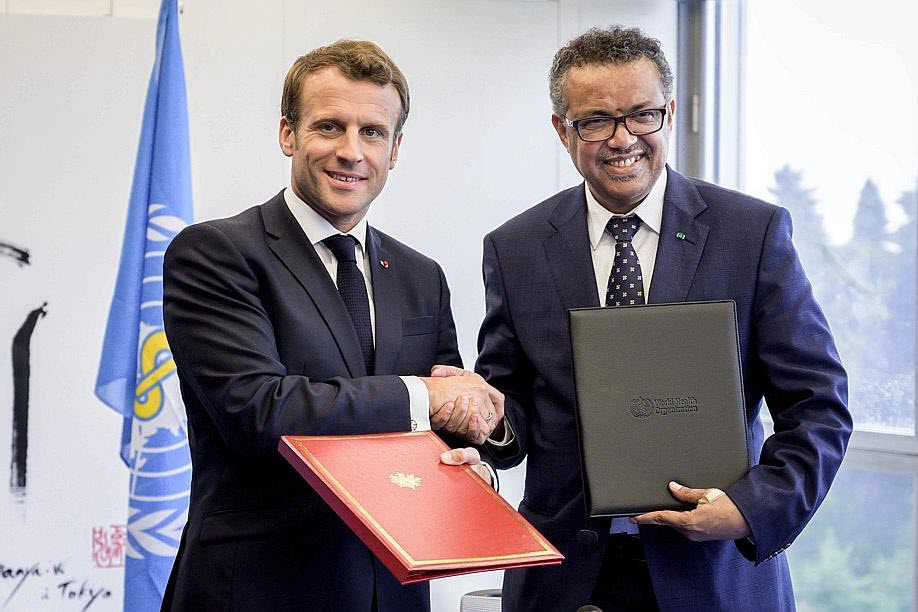 And FIFA should be opening a Paris antenna.  The deal was sealed in Zurich with a handshake between Emmanuel Macron and Gianni Infantino. It falls under the "Choose France" initiative, which aims to attract foreign businesses and investments in France. "With such an agreement, FIFA, created in Paris in 1904, returns to its roots," states the official communiqué from L'Elysée Palace, tellingly adding that "the Federation will reinforce its relationship with UNESCO."

The G|O could not get a French official perspective on its new policy: repeated requests for comments to the French Foreign Ministry remained unanswered at pixel time.
-PHM
---
Elsewhere in the ecosystem
Relevant seems to be the operative word
"UN Geneva is relevant, safe, and is embracing and leading the change," UNOG Director Tatiana Valovaya said in an optimistic note during a press conference last Thurday (March 25 ) where she looked at the year passed and assessed the future. With the COVID-19 pandemic still hampering traditional diplomatic statecraft and despite the physical limitations imposed by the strict health guidelines related to the pandemic, the director-general of UN Geneva highlighted that last November the organization nevertheless managed to host peace talks between the warring sides in the Libyan conflict that delivered "a complete and permanent" nationwide ceasefire.  She also touted that the Palais hosted the 2020 Afghanistan conference which managed to secure US$3.3 billion in development assistance for the war-torn nation, and several rounds of the Intra-Syrian talks, which, unfortunately, diplomats say are moving at a glacial pace.
Valovaya, a Russian national and a former economic correspondent and diplomat, noted the Palais also managed to successfully host sessions of the Human Rights Council (HRC) and of the Conference on Disarmament (CD) in a hybrid format. The 46th session of the HRC saw the passing of very significant resolutions. With regards to the CD, Valovaya conceded "that we are fighting hard to go back to substantive work," admitting it's not easy. She singled out the lack of global trust and confidence between the major players in the military and disarmament spheres and the unprecedented geopolitical tensions as the biggest hurdles, but added CD members "are trying to find solutions, and that is positive."
What is not is that they have been trying to find a solution forever. Just to put it in perspective, seven years ago already, her predecessor Michael Møller chose to drop the diplomatic niceties: "This is not a debating society; this is supposed to be a negotiating body, and they haven't negotiated a damn thing for 19 years. I find it pretty close to criminal." In the current political climate, all bets are off as to when he will eventually be proven wrong.
Hello Geneva, we can't hear you!
The silence maintained by the normally transparent Office of the UN High Commissioner for Refugees (UNHCR) regarding the unfolding crisis of thousands of unaccompanied children fleeing violence and poverty held in US border detention facilities is raising eyebrows. Reports have surfaced of unaccompanied children fleeing violence being held in crowded US border detention facilities for up to 12 days beyond the maximum 72 hours permitted before being moved to shelters.

President Joe Biden is committed to a more just and humane policy towards migrants and refugees than his predecessor.  Donald Trump implemented draconian and inhumane measures that led to a global outcry. Biden recently stated the problems in the border centers, which he described as "God-awful facilities" are temporary and stressed in the meantime that "focus should be on the most vulnerable."
Unlike the State Department, UNHCR did not provide a readout of the phone call last week (March 25) between US Secretary of State Antony Blinken and Filippo Grandi, the agency's boss.
As the situation unfolds at the US-Mexico border, the Geneva-based Global Detention Project, which promotes the human rights of people who have been detained for reasons related to their non-citizen status, just shared its latest annual report with us. "How would countries justify keeping this vulnerable population behind bars as the health implications—for detainees, their jailors, and the communities in which detentions centers are located—became increasingly clear?" it asks, looking back at the past year.

You can read our profile of the GDP's Executive Director, Michael Flynn here
No recognition
WTO Dispute Settlement Body Meeting Suspended after US and Venezuela lock horns

A regular meeting of the WTO's Dispute Settlement Body (DSB) was suspended on March 26 after the United States and Venezuela locked horns over a complaint by Caracas about US-imposed sanctions on Venezuelan goods and people. The US delegation objected to the request as, with about 50 other WTO Members, Washington doesn't recognize the Maduro regime as legitimate. It considers Juan Guaidó the legitimate President of Venezuela.

As Venezuela pushed back, claiming its legitimate right to include the item on the agenda, Brazil, Colombia, and Peru lined up and spoke up in support of the US, while Cuba and Russia supported Venezuela.
The European Union, the world's biggest trading power, however, aired its concerns at the DSB being prevented from holding its meeting because the agenda was not adopted. There is a longstanding and widely recognized principle that DSB agendas cannot be blocked unless all members agree to block. This principle is of utmost importance because the binding nature of WTO dispute settlement rests on it, the EU noted.

The irony, noted one WTO trade law expert, was that Venezuela was the first WTO member ever to file a request for a panel back in 1995 against the United States, and it now finds itself at the center of a political dispute with the US over DSB procedure.

One WTO insider said he expects more foreign policy and security issues to find their way into WTO forums.  What a pleasant perspective.
-JZ
Today's Briefing: Philippe Mottaz - Jamil Chade - John Zarocostas
Edited by: Paige Holt

---