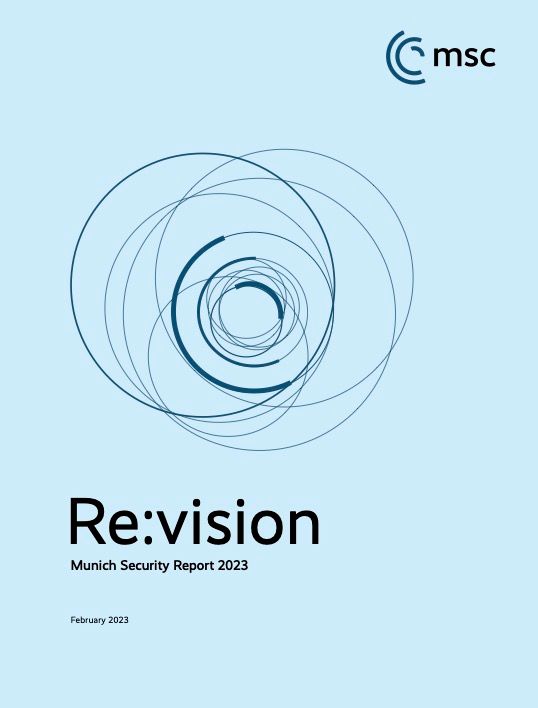 Re:vision - The Munich Security Conference 2023 Report
The Munich Security Report 2023 explores intensifying authoritarian revisionism and the growing contest between different visions for the international order. It also stimulates the debate on how the coalition defending the vision of a liberal, rules-based order can be enlarged and strengthened.
Related guest essay: Re-envisioning the International Liberal Order
Bibliographical Information: Tobias Bunde, Sophie Eisentraut, Natalie Knapp, Leonard Schütte, Julia Hammelehle, Isabell Kump, Amadée Mudie-Mantz, and Jintro Pauly, "Munich Security Report 2023: Re:vision," Munich: Munich Security Conference, February 2023, https://doi.org/10.47342/ZBJA9198.
---