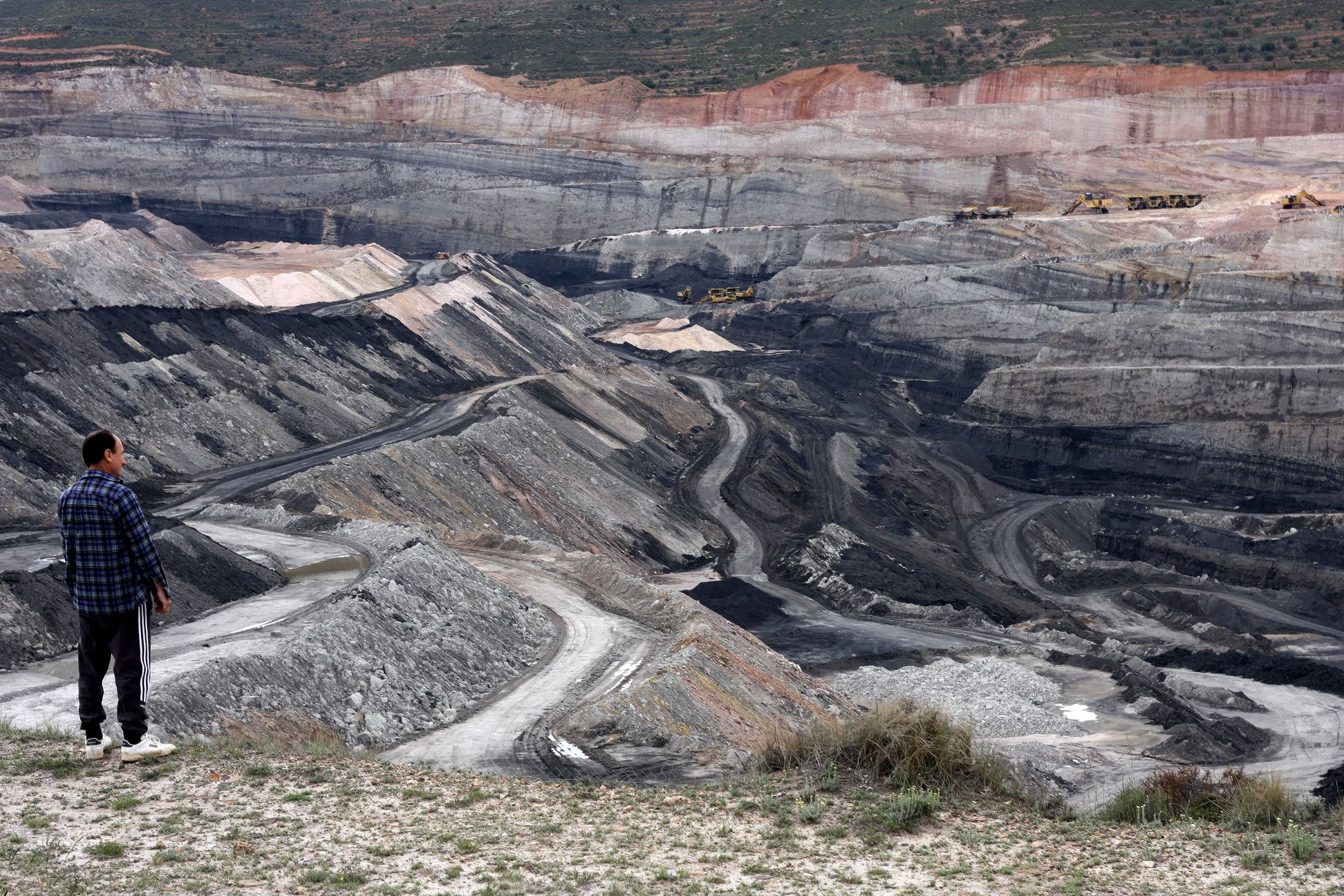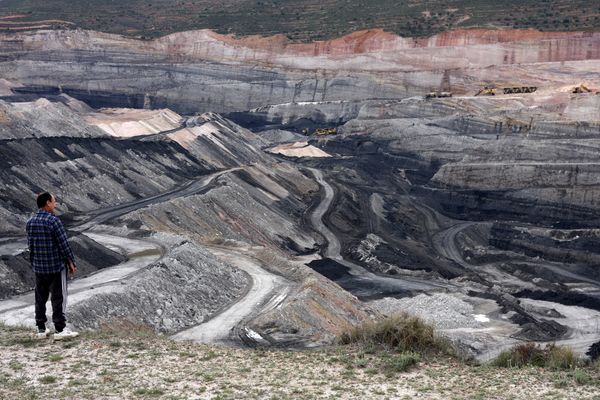 #16 SUSTAINED By The G|O - Wednesday, February 23rd 2022
Subscribe
---
This is an onsite, slightly edited republication of the complete SUSTAINED - THE SDGS DECODED newsletter of February 23rd, 2022
---
✺ RECOGNIZING CORPORATE SUCCESSES Covering sustainability often entails looking at empty industry statements. Today, we aim to see beyond those self-congratulatory press releases, and reveal true corporate achievements—as well as hypocrisies—in the move towards a more viable economy.
✺ GLENCORE'S COAL PROFIT: NOT JUST ABOUT THE MONEY? Could coal actually be good for the SDGs? Following her visit to Glencore's Colombian coal mine—one of the biggest in the world—sustainable impact expert Isabelle Schluep believes that carbon-dependent economies are not all bad. Though the indigenous Wayuu  suffer life-threatening consequences due to the Swiss multinational's mining activities, Schluep maintains that the community also benefits from them—an interesting take on the coal problem, at a time when phasing out of the fossil fuel is the new normal. In the meantime, Glencore is delaying the inevitable, hauling in record profits, in part thanks to the commodity's soaring prices.
✺ THE GREENWASHING RADAR Swiss Tourism's new 'Swisstainable' initiative and a series of green labels in alpine luxury hotels: the transition towards responsible traveling is on. With change come challenges, and "there is plenty of room for improvement," concedes Nathalie Stumm, sociologist at l'Observatoire Valaisan du Tourisme and l'Institut du Tourisme at HES-SO Valais.
✺ SUSTAINED NEWS IN BRIEF Bringing word of Lombard Odier's 'WealthBriefing' awards, Pictet's future campus, and the World Tourism Organization's (UNWTO) Geneva talks. Plus, climate activists' hopes are quashed by the EU—and what are the costs of Switzerland's CO2-neutral ambitions?
---
"WITHOUT FOSSIL FUELS, THE SUSTAINABLE TRANSITION IS IMPOSSIBLE"
SUSTAINED: What was your research at Glencore about and how did you conduct it?
Isabelle Schluep: My areas of expertise include international trade, public policy, development, as well as food and agriculture, and I visited the Cerrejón coal mine in Northeastern Colombia a few years back. Following the stay, I addressed the topic of company embeddedness with Glencore, as well as its contribution to sustainable development. I saw first-hand how the multinational's coal mining activities affect the environment and the local population, composed mainly of Wayuu tribe members.
What were your conclusions?
IS: That Glencore is on the right path, despite its negative portrayal in mainstream media. The company's transition is not as green as some might hope for, but socially, their efforts are quite impressive. They bring water to the region, as well as social programs and waste management. How did the company's profits rise so dramatically in 2021, enabling it to pay a record $4 billion to investors? Fossil-fuel prices have been skyrocketing recently, while for many years, Glencore had been negatively affected by price slumps. Now, for the first time in a long time, the company is benefitting from the high prices of coal. Supply chain disruptions have helped to shape this new reality.
Your description of Glencore contrasts with public opinion, which often portrays the company as a corruption-ridden, large-scale polluter. Why?
IS: In my opinion, Glencore has made a lot of efforts towards more transparency. When I consulted Glencore's latest annual sustainability report, I was pleased to discover that the information was very thorough and rich in detail. By reading it, one knows where the mines are, and what is being carried out.
What is the company doing for the promotion of the SDGs in Cerrejon?
IS: Glencore's mining operation in La Guajira has deep local roots. The company has established a solid network of relations with the population and authorities, going as far as to communicate key messages through the new company website in Wayuunaiki, the local indigenous language. The mine pays salaries considered to be high for the region—and many of them. Glencore also has to pay royalties to the government, a rare perk. The company's activities are extremely important for the local economy. But coal is the devil in the current era… We have to be realistic. Without fossil fuel energies, the transition towards sustainability is impossible. Renewables don't exist in sufficient quantities to end the use of carbon-rich sources. Today, the world is faced with a major dilemma. Humanity needs the technology necessary to eliminate its dependence on fossil fuels. Nuclear energy would be a viable solution, but many people have bad associations with this method due to its history. The opponents of nuclear often don't realize how much the technology has evolved and how much potential it has to solve our energy issues… It's a shame. Switzerland depends on a mix of hydroelectric energy and nuclear energy. But elsewhere, mining coal is the only way of fulfilling demand. Political decisions are of course key in regulating economies. Governments need to make clear decisions if they wish to transition towards more sustainable setups.
So when will Glencore finally abandon coal?
IS: Most likely, not anytime soon. The company's license in Cerrejón ends in 2034. Their contract with the Colombian government contains clear requirements regarding progressive closure measures. Among them is the progressive rehabilitation of areas damaged by mining, the declaration of reserve areas to conserve biodiversity, and the development of social programs.
---
Gary Nagel, CEO of Glencore, was more than pleased with the company's results at its annual presentation last week. Record profits have the commodity trading multinational celebrating a successful 2021, unlike most. "We've printed a record adjusted earnings before interest, taxes, depreciation, and amortization (EBITDA) of $21.3 billion and a $17.1 billion adjusted EBITDA," stated the CEO. "Besides Glencore's lucrative metal mining markets, the coal business has been at the heart of the multinational's unprecedented prosperity. "Coal profits went from $0.9 billion during the first semester to $4.3 billion in the second. As we enter 2022, we've got a 12% higher annualized tailwind."
---
IS TOURISM'S MASSIVE MOVE TOWARDS SUSTAINABILITY CREDIBLE?
Swiss Tourism's recent 'Swisstainable' initiative is just the tip of the (tourist-filled) iceberg. While Switzerland's tourism board offers a breathtaking landscape of responsible travel options—ranging from hiking or train tours to environmentally-engaged activities—luxury hotels are moving mountains to obtain ethical labels. The Carlton St-Moritz just received a Green Globe Certification and The Alpina Gstaad was awarded the Gold certification by EarthCheck at the end of last year. Nathalie Stumm, sociologist at l'Observatoire Valaisan du Tourisme and l'Institut du Tourisme at HES-SO Valais, makes an honest assessment of sustainability in her sector.
SUSTAINED: Why did the tourism industry take so long to invest in the SDGs?
Nathalie Stumm: The tourism sector might have been a latecomer to the SDG table, but some impressive progress has been made in a short amount of time. The pandemic played its part in promoting local tourism, a key strategy for low-carbon traveling. One must also keep in mind the fact that many branches interact in the tourism industry—transportation, restaurants, hotels, and tourism offices, to name the most obvious ones. It is hard to create a mutual strategy on sustainability when the interests between these various key players are sometimes conflicting. For a long time, the tourism industry was also considered untouchable, due to its leisure status. People don't need to travel; they travel for pleasure.
What are the multiple certifications worth?
NS: There are indeed many existing sustainable tourism labels, and it is hard to know what they all mean at first glance. What the client needs to be looking at is whether the targets are purely environmental, or whether they also take social and economic factors into account. Each certification can focus on different aspects of the sustainable development triangle.
What can the industry's actors be doing better?
NS: Many options can be explored to make the tourism industry more sustainable. For starters, people need to prioritize local travel. Quotas and visiting hours could be imposed in sensitive areas, to avoid harmful overcrowding. Luxury is by essence a highly polluting industry.
Can a five-star hotel really be sustainable?
NS: In my opinion, yes. Luxury hotels can compensate for the consumption habits of their guests by committing to social initiatives surrounding their establishment. It is often a challenge to find activities that respect sustainable criteria while pleasing a demanding clientele. But, for instance, many establishments offer only local products and promote the value of local cultural heritage.
---
SUSTAINED NEWS IN BRIEF
LOMBARD ODIER DISTINGUISHED (AGAIN)
Just under a decade after defending bank secrecy, Lombard Odier pursues its 180° rotation in the sustainability sector. Lauded with five Swiss WealthBriefing awards earlier this month, including one for Best Corporate Social Responsibility (CSR), the financial institution was also distinguished for its goal of net-zero emissions by 2030. "On the investment side, our clients benefit from extensive expertise and innovative solutions in sustainable investing," writes the institution's communications team.

A NEW CAMPUS FOR PICTET BY 2025
Banque Pictet's eco-friendly 'Campus Pictet de Rochemont' has just been green-lit for 2025. The bank received the authorization in just seven months—a record for Geneva, notes local newspaper Le Temps (behind paywall). The project will take shape in the Praille-Acacias-Vernets complex, and will extend over 10,000 square meters, welcoming 2,500 employees. Besides offices, the space will also incorporate about 100 housing units and a daycare facility.

UNTWO'S BIG COMEBACK
The World Tourism Organization (UNTWO) is in Geneva this week, for the first time in two years. As travel restrictions are relaxed, Secretary-General Zurab Pololikashvili will be meeting with key actors in International Geneva, ranging from WHO's D-G, Dr. Tedros Adhanom Ghebreyesus, as well as Director-General of the International Air Transport Association (IATA) Willie Walsh, and Pierfrancesco Vago, Chairman and CEO of the Cruise Lines International Association (CLIA), amongst others.

ACTIVISTS' HOPES QUASHED BY EU'S CLIMATE INVESTING RULES
What qualifies as sustainable investment? According to the EU's latest climate investing norms, nuclear energy and gas are viable options for the planet. The Commission's latest draft act has received sufficient support from countries, rejecting attempts from climate activists—as well as the those from a number of investors and scientists—to push back. A Thursday letter to the Commission signed by Spain, Austria, Luxembourg, and Denmark, quoted by Politico, stated: "We find the new draft problematic both from a political and technical point of view." The draft's fast-tracked deadline ends Friday.

SWITZERLAND ZOOMS IN ON CO2-NEUTRAL COSTS
Swiss Federal Laboratories for Materials Science and Technology (Empa) is collaborating with Andreas Züttel, head of the joint energy research center of Empa and EPFL in Sion. "Various paths can be taken on the way to a CO2-neutral energy supply in Switzerland. But which of them are realistically feasible? What kind of energy storage systems are needed—and what will it all cost?" questions last week's press release on the research's breakthrough, a detailed calculation targeting three energy types: electricity, hydrogen, and synfuels.
---
Today's Sustained: Sarah Zeines
Edited by: Dan Wheeler